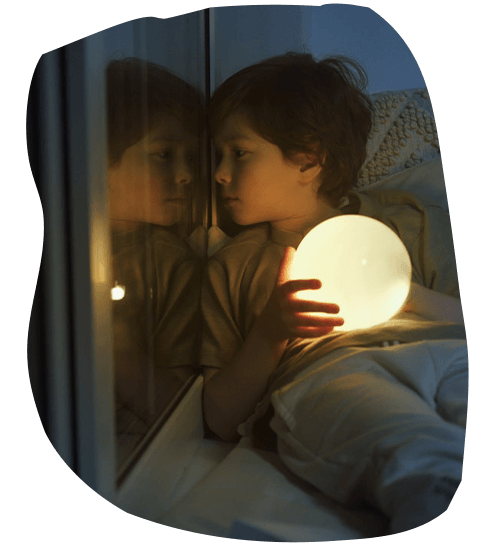 My 5 years experience working in Nursery Schools tailored my professional path towards a more effective support of parents. I believe they are left alone with raising children, and the system doesn't give enough opportunity to eliminate this. I stepped on an independent path in order to help children through supporting their parents. My studies in Hungary and abroad all were alined with that. My aim is to give parents as comprehensive a picture as possible of childhood development and modern parenting principles so that they can be more confident in their children's early years.
I studied Infant and Early Childhood Education at Eötvös Loránd University, Budapest. Within the framework of the Erasmus+ program, I had a 2 years long internship in London where I also acquired my degree in Life-Coach and Personal Consulting. Then as a student of the well-known Dr. Shefali Tsabary I became the representative of the "onscious Parenting Method" in Hungary.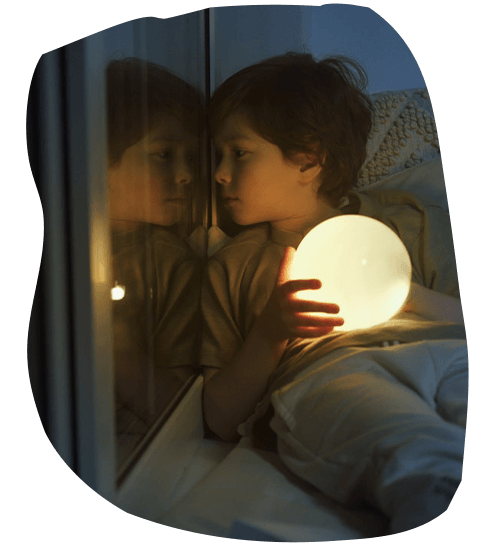 As parents, we want the best for our children! In fact, better than what was given to us. But how could we give it all without any background knowledge and experience, in a world we also barely know? In our imagination, everything is so simple until our child crosses the gates of real life… Then the tough expectations from our parents, other parents, our culture come, and through them the sleepless nights, the insecurity, and the despair that we'll fail. Yet how could we know what we should know?
My aim is to give parents a wide range of support from the earliest years:
Becoming more confident
My goal is for all parents to receive support from the first years that will make them more informed and confident
Finding the harmony
My goal is for each parent to find harmony in their own parenting role so they can also feel good in their own skin.
Daring to learn new things
One of the most important characteristics of parenting is to dare to open up, ask questions, and learn new things about parenting.
Extending your parenting toolkit
Not only the usual and known tools can be used in parenting. I will help you find the right tools for you and your child.
Knowing the cause of behaviors
We need to know the vital pillars of child development and the causes of behaviors in order to parent effectively.
Becoming the parent you want to be
I help you become the kind of parent you really want to be, instead of the one that parenting can sometimes bring out of you which you most likely regret after.
Parent Coaching in person
Are you running out of ideas to solve specific challenges that your family is going through? Would you need just a one-time conversation with a professional? Or would you prefer someone who could consort you on the way to reach your destination? I am at your disposal!
Online Parent Coaching
It's not always easy to find time and solve logistics to meet in person therefore I offer you to meet online and get to the practical level ASAP.
6-week Online Parenting Workshop
Do you want to prepare in advance for the challenges of early childhood? Do you want to understand your child's behavior and expand your kit with the right parenting tools? Then this program is for you!
Such a program should be mandatory for everyone

I really liked that the program was interactive, you could ask questions, tell your own example, give advice to other participants. I liked that it was time for myself. The topics were interesting, and Cecilia's readiness, knowledge, geniality and openness should also be emphasized. Sometimes it would be so good if she was standing next to me, and if I'm unsure, I could just look at her and ask for her advice. 😄Such a program should be mandatory for everyone so that everyone can better understand their child and thus avoid a lot of frustration in childhood and adulthood.
The program gave me a lot of new perspectives

Getting dropped from work to motherhood brought me a lot of uncertainty, I just needed help. The program gave me a lot of new perspectives and a task to deal with myself. So I'm going to face the 1.5-2 year old period with more confidence because I have a better understanding of what is going on with my little boy and I have been given the tools to connect with him. Cecilia was also very sympathetic and I felt very authentic. Everything I heard from her radiates that she wants to help (and not just sell something).
She also pointed out blind spots

I had to articulate things about myself, my parenthood, my child, and our relationship that one wouldn't normally "take the time" to do, and so I had to face them. She also pointed out, so to speak, blind spots that I knew in theory, but it didn't occur to me to apply it this way / there. It could be the raw material to prepare for parenthood – everyone should know and face it!
We mothers really need someone to reinforce, support us

Ever since my little son was born, I've been reading a lot of books, articles, instagram posts on the subject, trying to keep up the pace and to develop as a mother, yet I was completely lost in this wealth of information alone. I wanted outside help, but I couldn't find the "one" I could fully identify with … Then I found Cecilia. 😊When I read her posts, I felt like I had "arrived". We mothers really need someone to reinforce, support us in doing something right, provide security if we are insecure, be understanding with us, and provide expert help if we are not on the right track. If anyone is thinking of signing up, do not hesitate, apply because Cecilia is the ONE. 🤗 Although there are no perfect mothers, there is a chance to get the most out of ourselves and this workshop will give you all the tools you need. ❤️
I loved the genial style in which Cecilia "pounded" her knowledge on us!

I loved the genial style in which Cecilia "pounded" her knowledge on us! 😊 She provided a foundation with which I could make my own and my daughter's life easier later on. In fact, I'm already seeing small successes, which makes me terribly happy! Plus, it's also Me-time. And so in the end, I can say it was so much better than I expected! It was a very good company and I will miss everyone a little bit!
I got helpful tips on the problems

I liked that the program was very practical. I got helpful tips on the problems, but still rather guidance than word-of-mouth advice. It's filling a gap.
We have more patience for our child. I become more aware.

I've learned a lot about my child, what he does and why, how I communicate with him. We talk a lot about this with my husband, and we reinforce each other if something's good, or just give advice if something's not fitting our new approach. We have more patience for our child, and he opens up more and more and says things he has never said before. I become more aware, I pay attention to the signs, so he is better understood.
One of the greatest gifts anyone can give to their child is to participate in this program

I feel that one of the greatest gifts anyone can give to their child is to participate in this program. Cecilia exudes kindness, love for children, and a sincere desire to help, and that's damn rare. It feels good to listen to her. I hope many people can experience this help, the way she performs. I thank her so much for everything she taught, brought to the surface, and what she has done in child-centered education.
I got caring, understanding, and real answers

I found the self-knowledge part of the program very useful. It started a train of thought in me that would not have come without it. I got caring, understanding, and real answers that I absolutely didn't expect. From week to week, the kids proved our change of attitude and the usefulness of the workshop. I was always waiting for the next day like kids for Christmas. Cecilia should be prescripted for everyone!
Contacting us is easy, just fill out the form below and click Submit. I will contact you shortly at one of your contact details.
Would you rather contact me by phone?
Call +36 20 968 3039!